Cosmetic or Plastic Surgery
Things you need to know about breast augmentation implants or enhancement

Once you have decided that you want to have breast implants, the next decisions to be made are
How do you want them put in? - under the muscle or over the muscle.
Where do you want the incisions? - under
the breast, under the arm, around the nipple.
What shape implants do you want? - pear shaped or round, high or low profile
What type of implants do you want? - silicon co-heasive gel or saline
Then you will have to decide which surgeon? - their qualifications and experience.
Your budget - do you need to ask the cost, or do you need to get a loan.
Where else can you go?

Another thing to consider when having breast implants. Read what Alex Curran said about her breast implants in the Daily Mail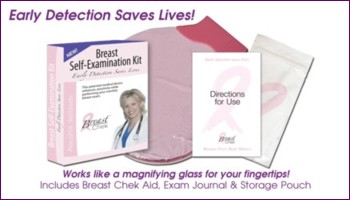 Expect to pay in excess of £4,000 in the UK for breast implants or augmentation.

If this is not within your budget, then take a look at the other options available around the world by going to the countries option.


The latest technique for breast augmentation is the 2 pocket method. The implant is put half under the muscle and half on top of the muscle and gives a much more natural shape. Linda has several surgeons carrying out this technique.


Information about Implants
Linda Briggs cannot guarantee the accuracy of this information. If you have any concerns, please refer to your surgeon.

Trilucent Breast Implants were available for sale throughout the EU between 1995 and March 1999. They consist of a silicone elastomer shell with a lipid filler based on soybean oil. Since they were first marketed in 1995 over 9000 implants have been sold in the UK and implanted into almost 5,000 women.

The product was voluntarily withdrawn from the market in March 1999 pending further information.
Eurosilicone implants - manufacturers web site

Mentor's own web site for Saline breast implants

Nagor's own web site for all types of body implants

Poly Implants manufacturer's web site


Beware of companies offering lifetime guarantees for breast implants.
Some implants are cheaper than others and it is the opinion of some surgeons that the exclusions in the guarantees make the guarantee worthless. This is something you should be aware of when considering the type of implant you want.


See more information on the Medical Devices Agency web site
Recommendation for Removal
Information from the FDA about breast implants
Other options on the way for alternative breast implants, but not here yet. From the BBC a scientific report on things to come in the future.


Hydrogel® Breast Implants were first introduced to the UK in 1994 and approximately 4,000 women have been implanted with them. The implants have a silicone elastomer shell and are filled with a hydroxypropyl cellulose hydrogel (polysaccharide) gel. Surgeons were told not to use them around December 2000.


NovaGoldTM were introduced in 1996 from Germany. Approximately 250 women in the UK have been implanted with these products. Again, surgeons were advised not to use these around December 2000.

The implants have a silicone elastomer shell and are filled with a polyvinylpyrrolidone (PVP) hydrogel and guar gum gel. PVP was previously used in the filler of another breast implant ( MistiGold) manufactured by Bioplasty Inc, which were supplied until the mid 90's.