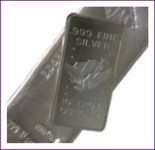 If you are looking for cosmetic surgery and have a limited budget, then we have several ways you can save money and still get good quality surgery.

Good prices in the UK rarely happen unless you can find a surgeon carrying out conveyor belt surgery and you will just be one of many having surgery that day.

You can save money on good quality surgery by travelling abroad and by choosing your surgeon and the destination carefully. It can make it easier to keep within your budget.

Bear in mind that the further you travel to get cheaper prices, the longer you will have to stay before your return. So longer flights are more expensive and accommodation can become expensive if you need to stay for three weeks or more.
Argentina
,
India
and
Pakistan
are very good options for people who are having surgery while visiting relatives and staying with them after surgery. If you have no family there, think about your options carefully and the total costs.
There are many options closer to the UK that would not need a long stay in the country and there is also a variety of accommodation available. See some of the most popular options:-
Belgium
Easy to get to on the Eurostar but be aware this is a day case clinic and for your own safety, stay in the area for a few days near to the surgeon. The surgeon can be seen in the UK.
Budapest, Hungary
Budapest has a lot of options and this can be a gold or silver option depending on how you fly there and where you stay. There are a lot of budget airlines and booking early will give you the cheapest flights. We also have a good choice of surgeons and dentists with varying prices. Our office there will be very happy to see what they can do for you and they also have access to self catering apartments which can save a lot on accommodation costs. Even travelling by bus instead of taxi can save a lot of money here.
Tell us what you would like
Lahore, Pakistan
Two very good options here. Both surgeons work or have worked in the UK and are GMC registered. One Specilaist registered and a UK consultant.
The surgery standard is very high and the facilities are very good. Ask Linda for more details.
Hammamet, Tunisia
This is another option that can be very reasonable by purchasing a package holiday from a travel agent. The charter flights and transfers are all included in a holiday package. This is a lovely place and the staff are very nice and helpful and do speak good English. Let Linda know if you want more details.
Turkey We have several options in Turkey but as it's a big country, its best to send us an enquiry and tell us where you would like to stay.
Linda has a lot of experience with best value surgery and she can also tell you which places to avoid. To find out more about avoiding the risks, see here After care is not generally offered in the UK for a lot of the budget options, so you need to take more precautions such as specialist travel insurance, see here.

The above options are all with experienced surgeons and you should be guided by them as to your length of stay and aftercare.