| | | |
| --- | --- | --- |
| | | |
| | | Most popular - good value for money |
| --- | --- | --- |
| | | |
| --- | --- | --- |
| | | |
| | | Very surprising |
| --- | --- | --- |
Barcelona
Marbella
Tenerife

---

---

---
| | | |
| --- | --- | --- |
| | | |
| | | No restrictions on travel any more |
| --- | --- | --- |
Istanbul


See Home Office advice

---

---

---

Established since 1999, Linda Briggs has organised cosmetic surgery and dentistry abroad for thousands of patients. Read the numerous testimonials on the web site and media stories from satisfied patients.


Linda travels abroad to find the best surgeons and the best prices for cosmetic & plastic surgery overseas. She has built an excellent reputation over the years for finding the best quality and value for money for cosmetic surgery abroad. Also some very good UK surgeons for those not wishing to travel abroad for treatment or dentistry


Linda insists on very high standards for hospitals, clinics, surgeons and surgery.
All surgeons must speak English.
All hospitals and clinics must be clean and virus free
Many GMC registered surgeons.
Options for consultations in the UK before having your cosmetic surgery abroad
All prices must be value for money.
Don't take risks with your cosmetic surgery abroad. Read what BAAPS say and then see how Linda can help you avoid the poor options overseas - there are good and bad everywhere



England

For residents of the UK or visitors from abroad/overseas. Linda Briggs has a good range of cosmetic and plastic surgeons, specialists in many fields. A good range of doctors carrying out injectable treatments such as Botox and dermal fillers. Also Beauty therapists, and for hair transplant, lasik eye sight correction.



Europe has a lot of options for your cosmetic surgery abroad ranging from day case in Belgium with exceptional value, right up to the best teaching clinic in Spain, with an opportunity to over indulge yourself in some of the wonderful hotels. There is a specialist facial surgeon in Cyprus and many other excellent professionals in the rest of Europe.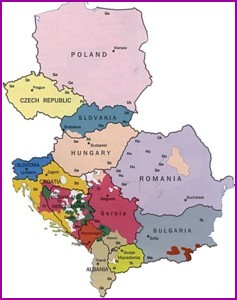 Eastern Europe is known for it skills in dentistry. There is an abundance of dentists all over Eastern Europe and Linda Briggs has selected the best. There are also some very good surgeons both cosmetic/plastic and orthopeadic. Linda has also found some exceptional cosmetic surgeons and dentists in particular a specialist nose surgeon in Croatia specialising in Afro Caribbean noses.

Croatia
Zagreb
Istria
Split

Hungary
Budapest


Poland
Gdnask
Warsaw

Exceptional value surgery can be found abroad in Eastern Europe, particularly Croatia and Hungary, but great care should be taken when selecting a surgeon. Linda has already done the research for you and has listed the surgeons giving consistently good results for your overseas cosmetic surgery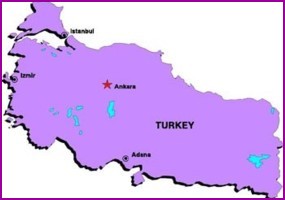 Turkey is the up and coming destination for holidays and cosmetic surgery. Linda still has some investigations to do, but options will be added here as soon as they are available.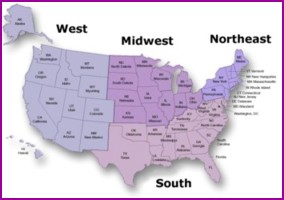 Wisconsin - Professor Yousif
specialising in mid face lifts.

---

From: steph
Sent: Friday, October 30, 2009 8:16 AM
To: lindabriggs
Subject: Re: Your enquiry

I never ever look at anyone else's site when browsing around for surgery, dentist, etc., your site is the best and easiest to follow, and an enormous amount of work by Linda and her team in sourcing out surgeons' prices, countries is so beneficial for people when they need to start making choices. I will be, hopefully, be getting my dentist work done out in Budapest.

Steph.
---
Linda advises all patients to follow medical advice given and not to return home too soon, especially with long haul flights, after cosmetic surgery.

The article below, states that some patients who had procedures abroad, following complications had to receive treatment within the NHS. Whilst we would not say the report is inaccurate, it does over generalise. It does not name the countries or the clinics/surgeons where these complications have arisen. Neither does it say if these complications are as a result of patients failing to follow any post operative medical advice before returning home.

To avoid this Linda Briggs ensures that all our overseas surgeons, listed here, are highly qualified and registered with their countries professionals bodies. The hospitals where these procedures are carried out are also of the highest standards.

To put all this into perspective, the UK is not immune from complications following surgery. Linda Briggs has had many cases of patients she has helped to receive revision surgery abroad, following poor surgery from within the UK.

More than a few of Linda Briggs surgeons are also GMC registered and have a licence to practice in the UK. They can carry out consultations, follow ups and surgery in the UK. Where Linda Briggs can help you, is by guiding you to the very best options available in the UK and overseas for your cosmetic surgery. This has only been possible, because of the research carried out into the surgeons and hospitals, both in the UK and abroad, over the last 10 years

Daily Mail July 2008. The right to have surgery free in Europe

A US study on patients going abroad for surgery by Deloitte



OVERSEAS COSMETIC SURGERY BURDENS NHS
The British Association of Plastic, Reconstructive and Aesthetic Surgeons (BAPRAS) has said that the rise of cosmetic surgery tourism is threatening patient safety and is a burden on the NHS.

In its latest research, BAPRAS found that in 2007, 23% of its members had to treat NHS patients with complications after cosmetic surgery abroad.

In 2007, at least 208 patients were seen by UK plastic surgeons for complications after overseas cosmetic surgery. Three quarters of those required treatment. The research revealed that of these, 26% of patients had to have emergency surgery. 31% opted to have elective surgery to rectify the problem, 33% had none surgical treatment as an outpatient and 8% had none surgical treatment as an inpatient.

BAPRAS, research also found no clear NHS policy on treatment of these patients for acute complications of their surgery or for elective revisions of their procedures.

Following the announcement, the Post Office did its own research and found 36% of medical tourists failed to check that their travel insurance policy covers them for surgery. A further one in 10 people knew they were not covered but had surgery abroad anyway.
Taken from Aesthetic Medicine Magazine 2008/2009