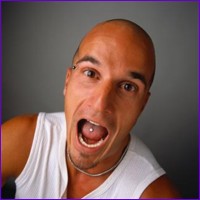 How Linda Briggs can help you to win the battle against hair loss
Thinning hair and premature baldness can take a significant psychological toll on a person. The way we look often defines the way we feel about ourselves and our confidence in the way we interact with other people.

Our hair plays a vital role in our appearance, and premature hair loss can have a devastating negative effect on our wellbeing. Modern surgical hair restoration techniques mean that hair loss need no longer be a cause of anxiety, stress and loss of self-confidence, and Linda Briggs – Britain's foremost independent advisor on cosmetic and plastic surgery – can offer a wealth of help and advice to anyone considering a hair restoration procedure.

Both men and women can benefit from talking to Linda Briggs about their options for hair transplants or hair restoration, as Linda has made it her ambition to find the very best cosmetic surgeons worldwide to perform hair transplant surgery, enabling prospective patients to obtain hair restoration procedures of the highest standards of quality and care whilst also representing the best value for money. Linda will be happy to talk you through the different types of hair restoration and hair transplant procedures currently available, helping you to choose the surgery that is most likely to benefit you the most.

She will be able to recommend those surgeons who are best qualified to perform your hair restoration procedure, whether you choose to have surgery in the UK or overseas. And you can be completely confident in the advice Linda Briggs provides. Not only has she experienced cosmetic surgery herself, but she also imposes very strict quality, patient care and hygiene criteria to the cosmetic and plastic surgeons through whom she arranges everything from boob jobs to buttock implants, and from liposuction to dermabrasion for her UK patients.

The sheer range of available hair restoration and hair transplant providers and techniques can be bewildering for anyone seeking to obtain successful and cost-effective hair restoration. Linda Briggs can minimise the risks and help UK patients to find the hair restoration solution that is best for you. If you choose to have your hair transplant cosmetic surgery abroad, Linda can even arrange for you to combine the procedure with a relaxing holiday!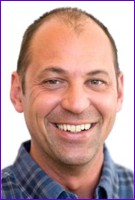 Successful hair restoration can be life-changing, allowing you to retain a natural, youthful appearance and returning confidence, wellbeing and a positive self-image.

Linda Briggs has helped hundreds of satisfied UK patients to achieve a better quality of life through cosmetic surgery, so if you'd like to reclaim your life and win the battle against hair loss why not let Linda Briggs help you too?