Information about and risks involved with cosmetic surgery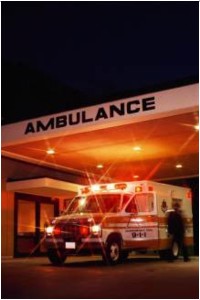 Anaesthetic The Royal College of Anaesthetists have put all the information you need to know about anaesthetics on their web site.
Click the link to read more .
The Royal College of Anaesthetists, 48/49 Russell Square, LONDON WC1B 4JY


Haematoma is also a risk involved in having any surgery. This is bleeding inside the skin and it may be necessary to open the incisions again to stop the bleeding. If this happens then there will be more swelling and bruising and it will take longer to heal. If you are thinking of having surgery overseas, this is something that needs to be taken into account and you must ensure your stay in the clinic or the immediate area, is the minimum advised by the surgeon.

Even one overnight stay following a procedure in the UK can be prone to this problem, so bear in mind for instance, if you live in Scotland and have surgery in London, this will still apply to you.


Drains after surgery Click here to read more about surgical drains.

Info on DVTs

Read this Daily Mail article about DVT's and surgery

Similar story in The Telegraph but more statistics.

Infections are also a problem after surgery and you are wise to consider this with the current problems of MRSA in UK hospitals. There are a lot of infections and some can be caught like a cold. Any infection should be reported to your surgeon immediately, so that antibiotics can be taken before the infection gets out of hand.

Problems can be encountered after undertaking surgery privately and you should not be fobbed off by some GPs or hospitals who think that you do not have the right to undertake private surgery. Its important to get treatment immediately, so stand your ground.

Statistics show, that levels of hospital acquired infections abroad, are significantly less than those in the UK


Quality of surgical expertise There are many excellent surgeons throughout the world and in my experience of travelling these are not solely confined to the UK. However, it is important in ALL cases that whoever you chose to perform your surgery, is properly qualified in the procedure you are contemplating. All surgeons and clinic mentioned on this web site have been investigated to ensure they meet the high standard of medical care that any patient should expect. All surgery carries risks but by following this advice, risks can be reduced greatly.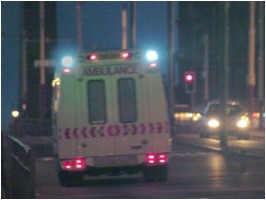 Not so much of a risk, but in case of emergency , an extract from an email I received -

Following the disaster in London, (July 2005) East Anglia Ambulance Service have launched an "In case of Emergency ( ICE )" campaign with the support of Falklands war hero Simon Weston.

The idea is that you store the word " I C E " in your mobile phone address book, and against it enter the number of the person you would want to be contacted "In Case of Emergency".


In an emergency situation ambulance and hospital staff will then be able to quickly find out who your next of kin are and be able to contact them. It's so simple that everyone can do it. It really could save your life, or put a loved one's mind at rest. For more than one contact name ICE1, ICE2, ICE3 etc.

Richard Quicke
Lieutenant Colonel
Director Finance, Operations & Training
ACFA -51-61 Clifton Street, London, EC2A 4DW