Linda Briggs "UK's Leading Independent Cosmetic Surgery Adviser" (Women's Own)
Who is Linda Briggs? | Linda Briggs Quick Guide to Surgery and find out how to make full use of this web site and services

Telephone Linda Briggs on
+44 (0)1354 610368 Or send an enquiry

This web site started with 5 pages in 1999

| | |
| --- | --- |
| | What to have Procedures & Skin Problems Surgical & non surgical options |
| | |
| | |
| | |
| | Patient's reviews |
| | |
| | |
| | |
| | Book Shop for publications on surgery and beauty. |
| | |
| | Research your surgeon from here. Information on Professional Bodies and much more. |
| | |
| | Press Scrapbook Press cuttings & pictures of Linda's transformation. |
| | | |
| --- | --- | --- |
| | | |
| | | |
| | | |
| | Overseas, abroad or in the UK Ask Linda Briggs. Click here for over 33 countries around the world to choose from. | |
| | | |
| --- | --- | --- |
| | | |
| | | |
| | | |
| | Cosmetic or plastic surgery, dentistry and much much more, click here to see | |
| | | |
| --- | --- | --- |
| | | |
| | | |
| | | |
| | NHS Cross Border Healthcare. Treatment abroad, avoid waiting lists | |
| | | |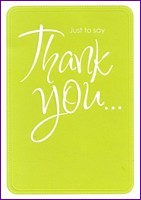 ----- Original Message -----
From:Kerrin
To:linda
Sent:Monday, October 23, 2006 3:07 PM
Subject:Contact

Linda, I would just like to say I think your website is fantastic. I have been looking at it for the past few years and seen it grow so much, and how dedicated you really are. When I do eventually go for surgery (which I will) I will feel 100% assured when I book my consultation with you, and choose a surgeon. I just love perusing the pages. A big thank you.

p.s you look great.
Regards, Kerrin

---

Read the latest stories of patients that Linda Briggs has helped to find good quality surgery. Click on the magazine to find the stories. Linda Briggs has options in England and abroad for cosmetic surgery. Linda Briggs can help you organise your complete package for cosmetic, general, obesity surgery and much more.

Linda Briggs is probably the largest company in the UK sending patients overseas for surgery. It has a well established reputation and Linda Briggs is a trademark

Beware of companies trying to imitate or use the trademark of Linda Briggs. Let Linda know if you are unsure if the company you want to use, is an associate of Linda Briggs and can offer you the support you need when undertaking the big step of having surgery.