Countries | Latvia | Sigulda | Hotels
Linda Briggs
Plastic Surgery & Dentistry in Sigulda Latvia
Prices for Bariatric surgery
in Sigulda, Latvia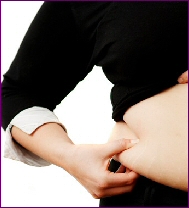 Gastric bypass - 6300 EUR


Sleeve gastrectomy - 6300 EUR


The price includes:

1 - Initial consultation with bariatric surgeon (Skype).

2. Documentation, booking of treatment.

3. Meet & greet at the Riga International Airport.

4. 1st night hotel accommodation.

5. Transfers and personal, English speaking assistance.

6. Pre-operation health tests, including gastroscopy.

7. Keyhole gastric bypass roux-en-y surgery / Sleeve gastrectomy surgery under general anesthesia.

8. Intensive care 24h after the surgery.

9. 5 days recovery in the hospital, personal comfort room.

10. Consultations & recommendations for continuos lifestyle, di et, nourishments.

11. Statement from the hospital in English.
Bariatric surgeon is GMC registered in the UK.

We try to offer only the best value for money! You will have a full service in Latvia, no worries about technical details!

Apply for weight-loss surgery in Latvia!