Home
Travel Insurance for Surgery & Dentistry abroad
for cosmetic or general surgery and dentistry abroad
Cosmetic surgery abroad insurance

Offering cover for surgery abroad. This policy has been created for cosmetic surgery abroad and other types of surgery and dentistry. It is the world's first travel insurance to launch specifically to cover people going abroad for any type of Cosmetic, Dental and Elective Surgery





Click the button above and complete the form which will go directly to the broker. Linda Briggs cannot discuss insurance with you. You will need to put on the enquiry, your age, contact details, the dates of travel (depart date and return date), destination, what procedure. Failing to give all the details will result is being given a link to complete another form. If you wish to talk to the broker direct, please say so in the enquiry box, ask for a call back.

All polices include their unique 12 month protection - should the operation be unsuccessful they will pay for return flights and accommodation.
Full Standard Travel Insurance underwritten through Lloyds of London
Multiple procedures covered at no extra cost

Before travel – Payment to patients for non-refundable treatment deposits should they have to cancel or delay their trip

During travel – Contributions towards accommodation and flights, plus a daily allowance if patients recovery period is longer than expected

During travel - Contribution towards the cost of consultation fees plus medication costs post operatively, after the patient has been discharged, but before they travel home if they incur any complications

After travel – Extended cover protecting patients for 12 months should the patient need to return to the original destination if the treatment is unsuccessful

Companion Cover – should you wish to take a traveling companion with you, they will receive the same benefits as yourself. This can be purchased for an additional fee.

For UK residents only
Cosmetic surgery abroad insurance

Linda has found an insurance company offering different cover and you can get a quote by sending your details and waiting for them to call you back. Use the get a quote button and the enquiry will go straight to the insurance company.
----- Original Message -----
From: Shela
To: linda
Sent: Tuesday, March 19
Subject: Email from shela

Hi Linda I spoke you yesterday and you very kindly pointed me to medical insurance for dentistry in Hungary. I spoke to a very helpful person who sorted everything out in minutes with everything I needed in the policy and at a reasonable price.

Just wanted to thank you for your advice, it was top notch and just regret not finding you before. I think your service is amazing and will most certainly go through you next time and also recommend you to all my friends, family and complete strangers! Thanks, you have helped me more than you can imagine. Shela.


Cosmetic surgery abroad insurance

European Health Insurance Card Entitles travellers to free or reduced cost medical care in many European Countries on production of the completed form, (one for each person) which is available free of charge from your local Post Office.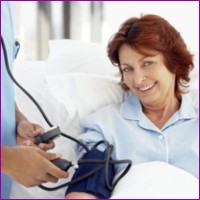 It is valid in all European Union Countries as well as Iceland, Liechtenstein, Norway and Sweden.

Entitles travellers to free or reduced cost medical care in many European Countries on production of the completed form, (one for each person) which is available free of charge from your local Post Office.

It is valid in all European Union Countries as well as Iceland, Liechtenstein, Norway and Sweden.

The old E111 ceased to be valid on December 31st 2004. From December 2005 the UK, together with all EU countries, introduced a new European Health Card replacing the E111 and other forms covering temporary stays.

The new card and the booklet "Health advice for travellers", can be obtained at the Post Office. You can also download the forms at Department of Health Web Site


---