Croatia |
Zagreb
| Hotels
Cosmetic or Plastic Surgery
Cosmetic surgery and dentistry abroad in Zagreb Croatia


Cosmetic Surgeon & Otolaringologist in Zagreb, Croatia - Dr Toncic

A famous surgeon in Croatia and surrounding countries, with years of experience. Croatia has become very good value for money for those who want cosmetic surgery abroad. Specialities include all nose work (aesthetic and functional). More about the surgeon on Linda Briggs web site

Afro Caribbean noses a particular speciality, facelifts, eyes, liposuction and breast implants. Dont forget to ask for your special 'Linda Briggs' rates.

For more information, go to the surgeons web site here
---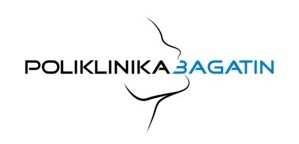 Poliklinka Bagatin for Cosmetic Surgery, Dentistry. See their web site here


---


Paul from UK said "I don't have a UK dentist any more, every time I go on holiday I get a check up and clean with B.Dent. I love atten tion to detail and get that in spades. My teeth are fantastic after e very visit. Fully recommend".
B Dent, Zagreb, Croatia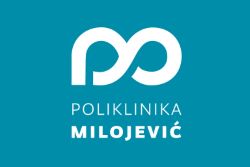 Vaser Lipo and laser treatments in Zagreb, Croatia

Also Botox, fillers and many more aesthetic treatments carried out by a GMC registered doctor who works in Harley Street, London and Zagreb, Croatia.

For more information



Dental Estetic Studio in Zagreb offers all cosmetic and general dentistry. See their web site here for more details.


---


IVF and Gynecology clinic in a beautiful part of Zagreb. Their web site

---

Svjetlost Eye Clinic for laser eye sight correction and lots more. Prices from 1200 euros both eyes.


---

Zagreb offers a range of hotels, restaurants, shopping malls, specialist shops with prices around 20% lower than in other European cities. In Zagreb, there are plenty of cinemas, theatres, museums and galleries.

There is also skiing on the slopes in Sljeme, the peak of Mt Medvednica, only 20 minutes away by car from the city centre. Zagreb is the host of the Ski World Cup Race known as the Snow Queen Trophy that takes place on Sljeme. Medvednica is also very popular for walking and hiking. Zagreb has a continental climate and is only 170 km away from the Adriatic coast, which is a pleasant and picturesque drive away.

Croatia is considered one of Europe's best kept secrets. It is both a continental and a Mediterranean country. Also known as a Land of a Thousand islands. The climate is, continental on the north-east of Croatia; while it is Mediterranean on the Croatian coast.

The population of 4.4 million gives everyone enough space to live comfortably in the historically dynamic and lush surroundings – whether it is the romantic coast, with Roman legacy and Mediterranean architecture, or continental towns with impressive buildings typical of middle European architecture. You can also enjoy the rural areas, either wide open or covered with woods, with national parks and untouched, clean nature. More about Zagreb

For more information on any of the above professionals, use the links available.