Linda Briggs

Cosmetic Surgery in Zagreb Croatia


Cosmetic or Plastic Surgery


Zagreb, Croatia
All nose surgery
Breast enlargement, reductions and lifting
Face lifting
Tummy tucks and lipo
Variety of dentistry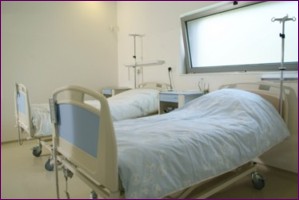 A beautiful clinic in the mountains of Zagreb, not far from the centre of town. Conveyor belt cosmetic surgery abroad is not an option here. All patients receive a very personal service from the surgeon and the two nurses who have worked for him for over 20 years - speaks volumes!




Linda Briggs first met the surgeon in 2001 when he arranged for her to meet 20 of his patients, some of whom drove 60km to meet Linda for 5 minutes and tell her how wonderful their surgeon is.

He was not allowed to open a private clinic in 1987 under the communist government, but he did anyway. The political atmosphere is no longer restrictive and the surgeon is allowed to work freely and carry on the work he obviously enjoys. He carries out most cosmetic procedures, but his speciality is rhinoplasty and all other nose reshaping. He works to very small refinements and had performed over 2,500 rhinoplasties up to that time.

His hobby is painting pictures and this gives him an eye for fine detail.


It is recommended that patients stay in Croatia until after the removal of any stitches and the surgeon agrees that the patient can fly home. Variations to these arrangements can be made with the agreement of the surgeon.


There are many cosmetic surgery clinics in Zagreb that measure up to international standards, and many have been receiving medical tourists for several years. Featuring English-speaking staff and offering an excellent aftercare service, the local hospitals and clinics are amongst the best in Europe.


Advantages of Zagreb for Cosmetic surgery

One of the factors that makes cosmetic surgery so popular in Zagreb is that while costs are low, standards remain extremely high, and a wide range of cutting-edge treatments and procedures are performed here using state-of-the-art equipment. What's more, Zagreb is well connected to the rest of Europe by air, sea and land.

This modern city is the perfect place to unwind, as there are a large number of world-class hotels here, as well as excellent restaurants and great shopping. The Cultural will also be in their element here, as there are plenty of theatres and museums located in the city.

Those who are recovering from cosmetic surgery procedures can spend time walking and hiking in Nature Park Medvednica, which is just a short drive away. The Adriatic coast is also located within easy driving distance, where there are numerous stretches of sand on which to soak up the sun.


Cosmetic surgery procedures in Zagreb

Patients travel to Zagreb clinics to receive a wide range of cosmetic procedures, from nose jobs, boob jobs, tummy tucks etc.